By now you have purchesed your personalized scanable card.
Here are the steps to get your profile setup! Taking less than 10 steps :).
1. Begin by going to "vcard.link". It will look like the picture below and fill out the form.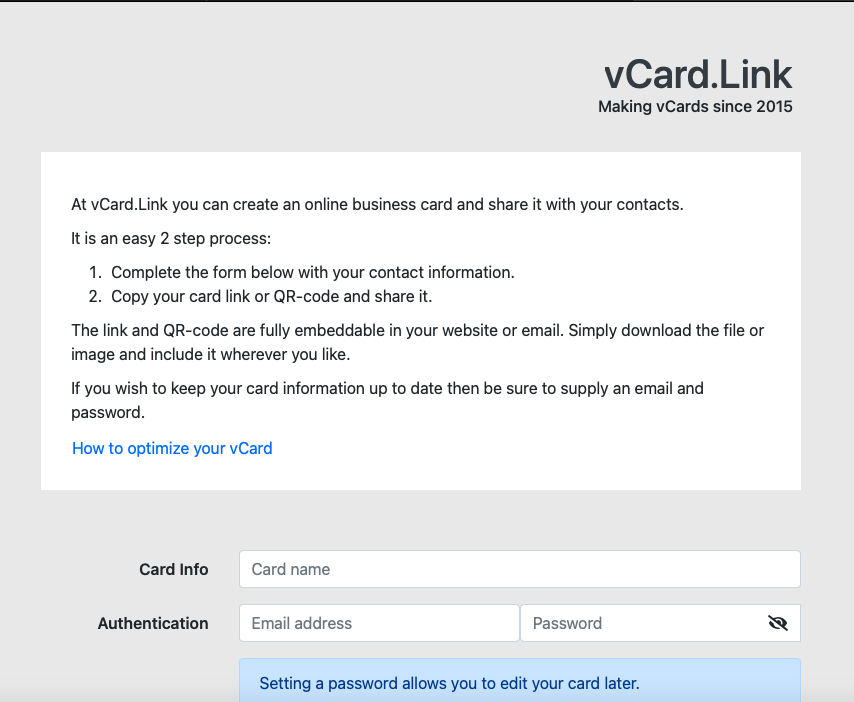 2. You will need to use an email and password to create a link. *Caution* there is no forget my password. *You need your password to update your profile.
3. Then Click create card and it will bring you to your profile page. Click the share icon and copy the VCF link to complete your profile setup.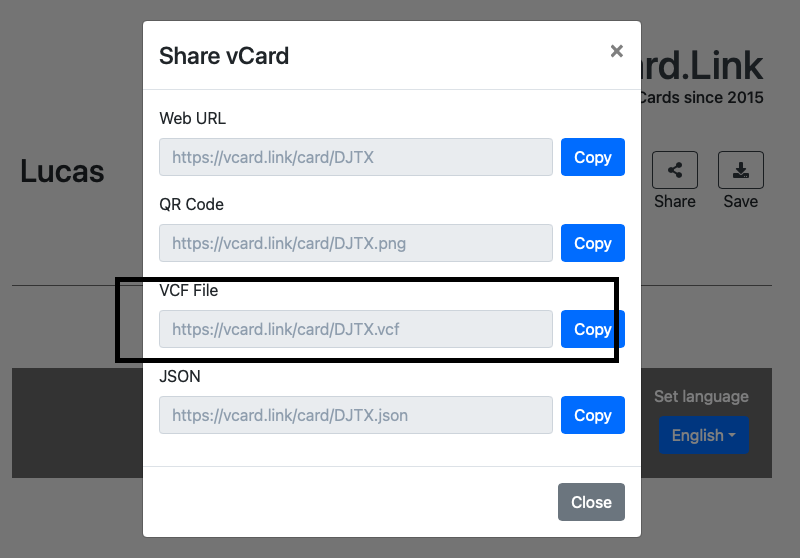 4. Now to program your new profile card you download NFC Tools in appstore. Once downloaded open app and click on "Write".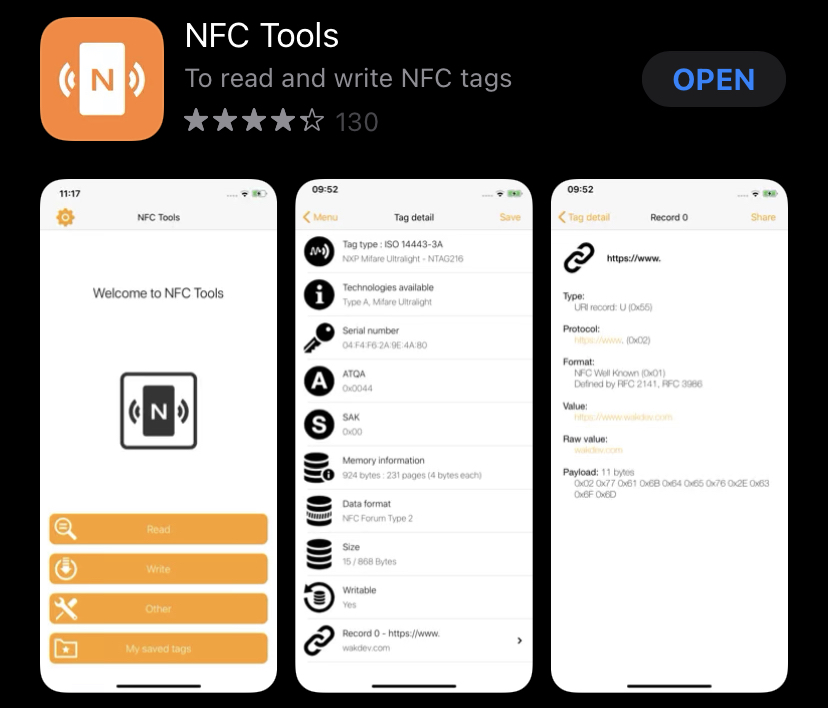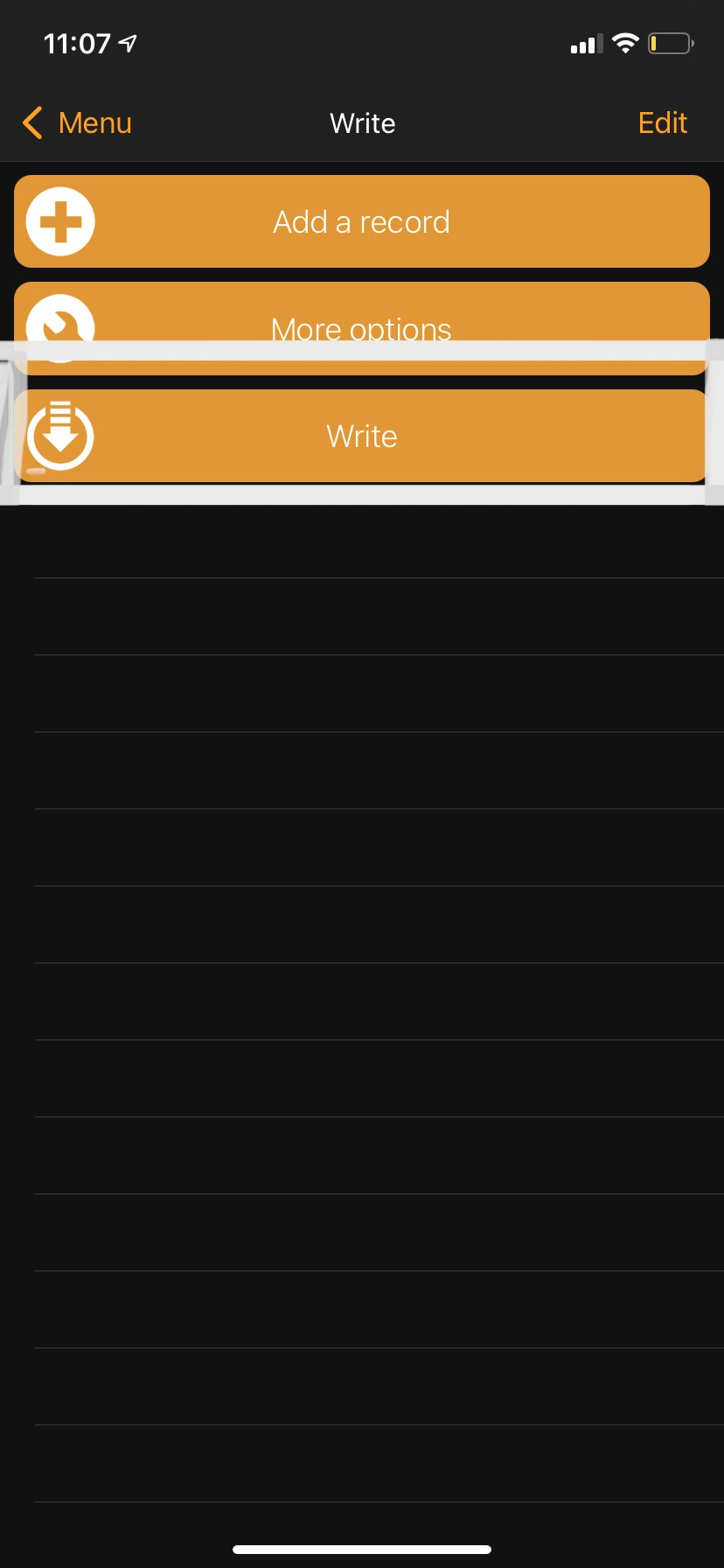 5. Next after clicking "write" you will click on "URL" to add your copied URL from vcard.link.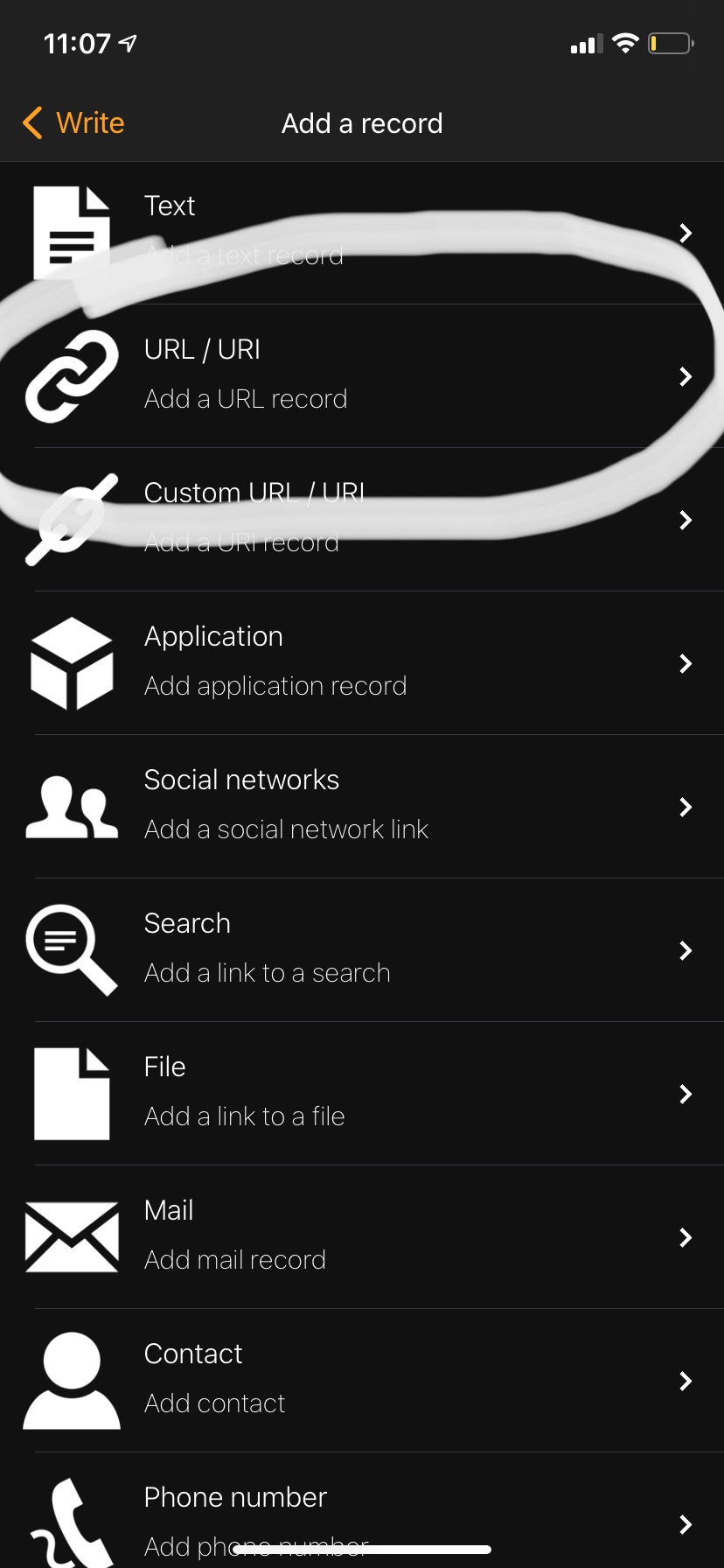 6. delete the prefix "https://" with "www." the paste your link into the box, then click "OK". *Caution* make sure your like is just www. yourlink, if you have http in it will not work.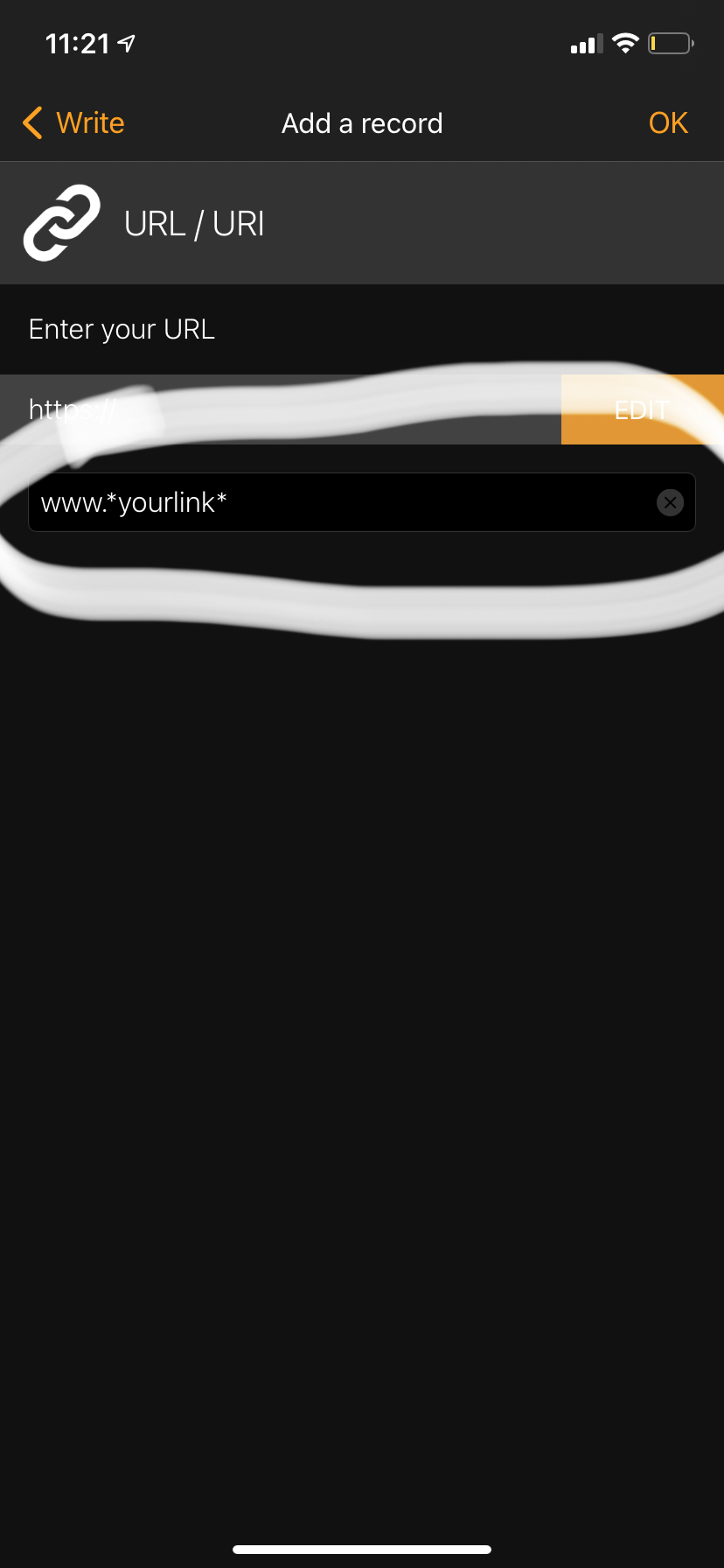 7. Then simply hold your phone against your card and click "write" and it will save your information on the card.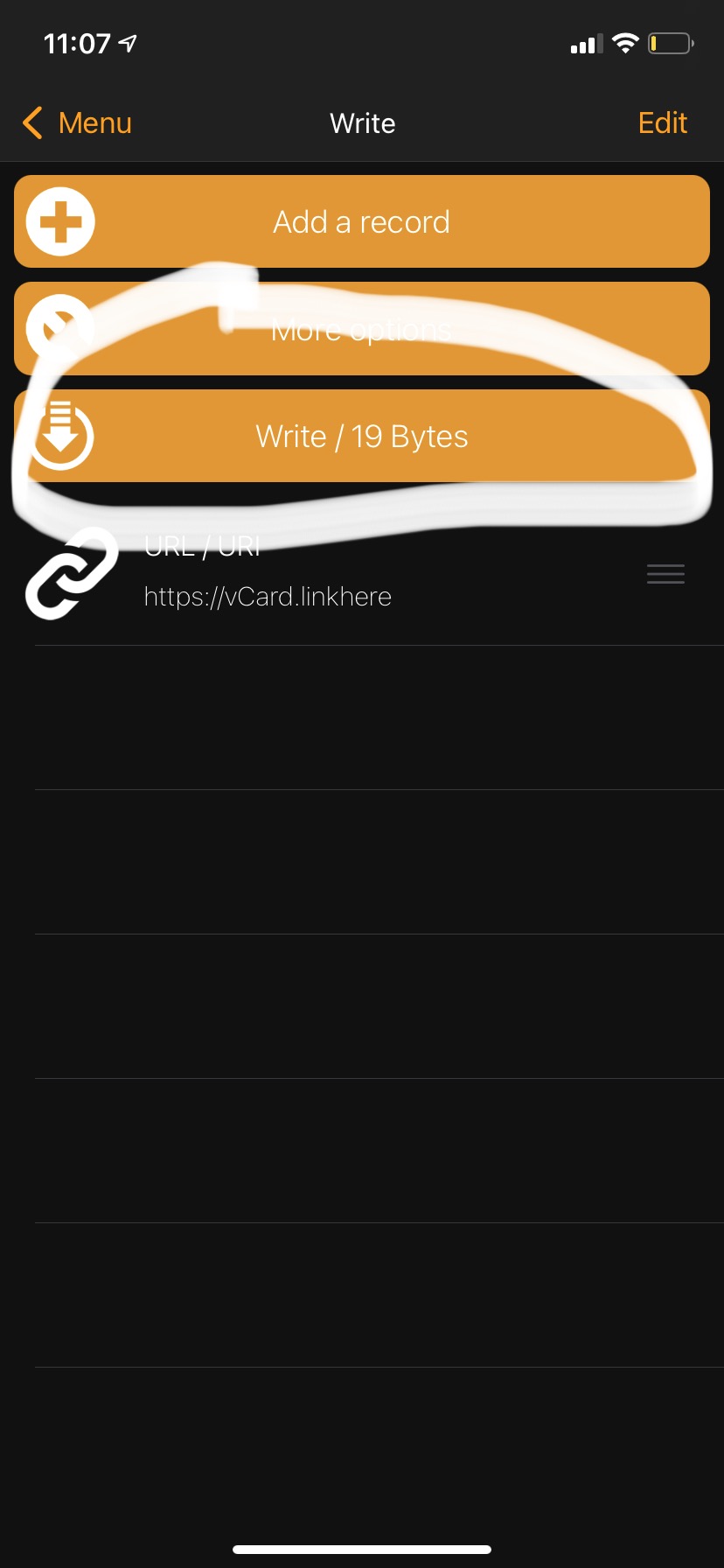 8. Now you have completed the setup and have a eco-friendly virtual business/profile card making connecting easy!
Have fun with making connecting easy